Kamayan Supper with EIGHTY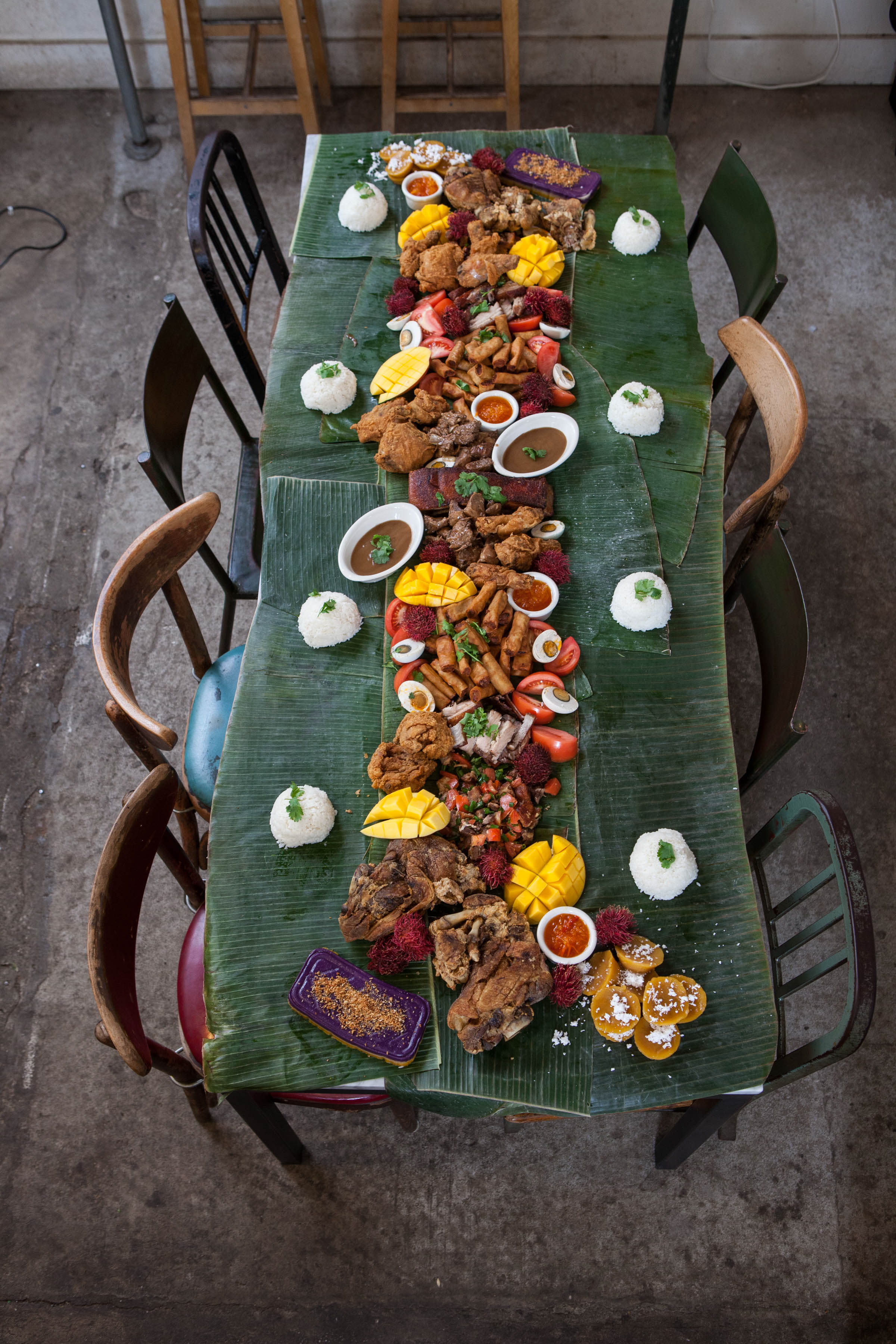 Kamayan Supper with EIGHTY
In recognition of Philippine Independence Day we're partnering with EIGHTY to host a traditional Kamayan dinner highlighting the talented Filipino makers + creatives living and/or working in Jersey City.

sold out
About the Meal
For this meal there will be no plates, no utensils, just your two hands and one long table lined with lush banana leaves stacked with traditional Filipino food. Join Makers Meals x EIGHTY on June 27th for an authentic Kamayan dinner at Lackawanna Coffee on Grove Street. We'll explore the richness of the Filipino community in Jersey City while celebrating the city's talented creatives with Filipino roots.
Going beyond just food, Marinell Montales of EIGHTY will lead a panel discussion with three JC creatives that embody the Filipino spirit and have found success in their unique career paths.
Details
Date: Thursday, June 27, 2019, 7pm
Location: Lackawanna Coffee | 295 Grove St, Jersey City, NJ, 07302
Price: $75/per person including dinner and drinks